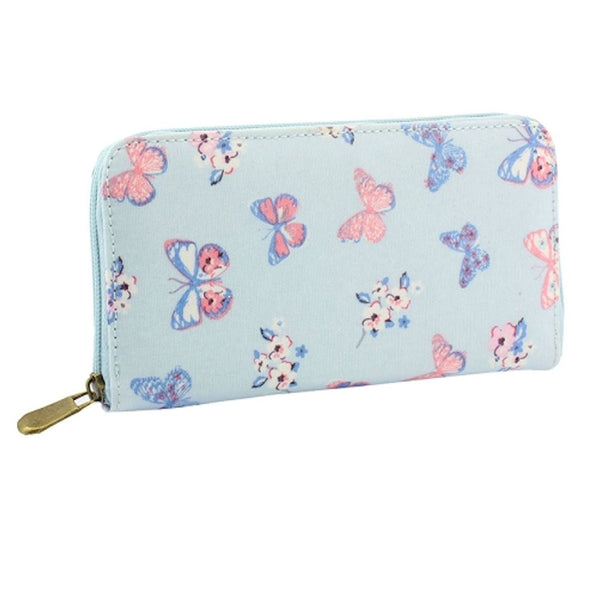 Lesser & Pavey Jennifer Rose Butterfly Paradise Wallet Purse Cotton Canvas Oilcloth Ladies Wallet Purse.
---
---
---
the butterfly paradise range buy jennifer rose wallet
The Jennifer Rose Butterfly Paradise Laminated Canvas (Wipe
Clean) Long Wallet Purse, made exclusively for Lesser & Pavey.
100% Laminated Cotton Canvas - Wipe Clean - Size is Length 20cm Height 10 Width 2cm.
3 sided zip on the outside.
6 x Card Slots - 2 inside note slots & Internal Zippered Compartment.
---
Share this Product
---
---